Technology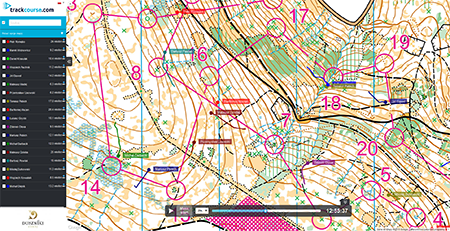 Trackcourse.com provides live GPS-tracking for sport events. Our system is easy to use for both organizers and participants, also understandable for the audience.
Visualization
Our basic service is live internet broadcast - we provide an unique URL address where it is possible to follow the race live. Location of each participant is displayed in real time during the competition which allows everyone to follow the event. The positions can be displayed on Google Maps background (map, terrain or satellite view) or on your own map which can be loaded as a background. Our web application works well on smarthphones and tablets via web browser. Also, it is compatible with LED displays and other big screens.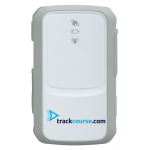 Reliable devices
We use small GPS devices which are 7x4x2cm in size and weigh only 60 grams! They are so light that participants do not even feel that they are carrying something with them. The battery lasts up to 14 hours with 5 seconds position acquisition interval which makes it possible to track the competitors with a few meter location precision. For long-lasting events we extend the battery life, so that we can follow the events which last for more than 100 hours.
Attaching the tracker
We provide special cases for mounting the tracker to competitor such as comfortable arm-bands, bike holders, light vest or sailing holders.
Complete solution
Apart from GPS devices, our customers get access to event management panel which allows them to manage the competition online. It is easy to use and intuitive which means that preparing the GPS broadcast is a pure pleasure. Also, we provide system manual and technical support in case of any unexpected problems.
After the event
It is time for competition replay, route analysis and comparing the speed during the race. Interval start races can be replayed in "mass start" oprion which provides time differences between participants. What is more, it is possible to download a GPS track of each competitor as GPX file which is available on the event website.